Being admitted to a hospital, care home or support facility can be a frightening, confusing experience and may cause agitation, disorientation and distress. Anxiety is also increased due to unfamiliar surroundings.
At GM Building and Property Services Limited we understand that choosing a theme everyone will understand is not only important but challenging. Our Project Managers will visit your organisation, capture your brief and design and build (if required) an innovative and bespoke environment suitable for patients with dementia, intermediate or palliative care needs.
Our Project Managers have been fully trained by the Kings Fund and hold between them 47 years' experience of working within the NHS and 35 years of project management experience. The
construction manager has 25 years' experience in all aspects of construction and property services.
Extensive research has been undertaken to achieve the best possible environment for these patients and we are committed to refining the way vulnerable adults are cared for in making their stay in hospitals and community facilities as stress free as possible.
Our aim
To work and engage with you and your clients to reduce the disorientation and frustration of patients, by creating and providing them with a more homely and welcoming experience when they are brought into an unfamiliar environment.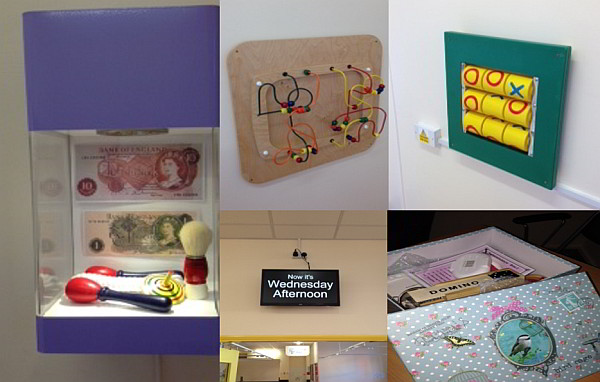 Our objectives
Our main objectives are
To support our clients' vision and values
Understanding the complex, physical, mental health, emotional and spiritual needs of a person with dementia, intermediate and palliative care
To ensure a person-centred approach that respects the individual and the things that matter to them and their families
To commit to create an environment that is adapted for vulnerable adult's and that maintains safety and maximises wellbeing
To ensure that we capture and deliver a signed off brief
Should you wish to get in touch to discuss any aspect of our work in this area please contact us here. We have also prepared a brochure that explains our work further: