Estelle Greenwood
Project manager
Estelle's early years were in Admin Management, Management Consultancy and Events Management supporting blue chip companies with training and development and reward and recognition.Having worked in Las Vegas and in the UK at national hunt race courses, hosting hospitality events such as Cheltenham, Aintree, Ascot, Haydock park, York Ebor etc this where her excellence for communication, detail and project management started.
After 15 years, Estelle went on to work for a Diamond and Mineral Exploration Company setting up all admin management, systems and processes, communicating with Government officials in Liberia and supporting the company until placing it onto the stock market in 2008. Estelle then joined the NHS in October 2008 as Executive Assistant to the Chair and Chief Executive of Sandwell and West Birmingham NHS Trust and gained extensive experience of being in a hospital environment. This is where Paul and Estelle first met and started working together.
After winning a bid from the Kings Fund in 2013, Estelle's strengths and passion then led her into creating Dementia Friendly Environments to help support the patients and their families. Her knowledge of patient experience and working closely alongside the Trust Board Team, helped develop a bespoke design for the Trust and integrated this across 26 wards at City, Sandwell and Rowley Regis Hospital. Estelle is committed to refining the way vulnerable adults are cared for and making their stay in hospitals and community facilities as stress free as possible.
---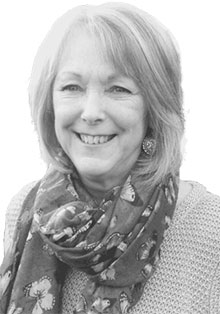 Sylvia Cowleard
Sylvia has been providing training and HR support to the care sector for over twenty years, devising and delivering creative, interactive and experience led programmes of training to effect positive change of practice within the care setting.
In addition to delivering sessions in a training room, Sylvia has coached and mentored carers and home managers, working alongside them to ensure best practice. She has first-hand experience as a carer enabling her to relate to different perspectives of care.
Sylvia has experience of working with a variety of organisations including local authorities, private and independent organisations and charities such as Hampshire County Council, London Boroughs of Lewisham and Barnet, Abbeyfield Society, Dementia Pathfinders, Support in Dementia and Dementia UK.

---
Paul Scott
Project Manager
Paul works alongside Estelle to manage the varied projects that we embark upon and has a wealth of experience to call upon.